Upgrading Alienware M17X-R5 !!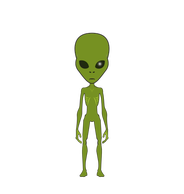 *sorry for my bad english*
Hey everyone!!
Im the user of Alienware M17X-R5
and im just upgrading my Alienware 17  so i can handle most of the game in better performance.
This is my Alienware 17 Spesicifation now :
- Intel Core i7-4910MQ @ 2.9GHz (Haswell)
- Nvidia GeForce GTX 980M 8GB GDDR5
- 32GB RAM
- SSD Samsung 850 Pro 500GB
- SSD Samsung 850 Pro 1TB MSata
- SSD Intel 256GB
- 330W PSU
- Windows 10 Pro 64-bit 1601
- Bios A14
So now my Alienware got the better performance than before.
Im just want to share my experience when im upgrading my AW, because im encountering some problems in upgrading process, and i will give you the solution.
If you have a plan to upgrading your current Alienware, this might help.
*******
So you just change your old hardware with the newest one, im pretty sure you already know how to change all of your alienware hardware. Many tutorial show this.
And i hope there are no problems when setting up the bios, installing the window os and all the drivers that necessary.
But, in my case, im facing two problems, that is :
1. 8x beeps when im trying to launch boot diagnostic setup (F12)
Solution : I think this is not such a big problem and you can use secondary monitor to launch Alienware Diagnostic. (connect via HDMI) or just run the test from dell support diagnostic website
2. NVidia driver cant detect my 980M GPU, so in the other hand, i cant update my driver. And this is sucks.
    - At first im blaming the Windows 10, because many people told me Windows 10 is sucks. (i think its not stable yet).
    - And im just suspect that my Current Bios (A04) is not compatible with 980M so im just upgrade my bios to A14 version from Dell         Support.
   - And the driver still failed to install..... it doesnt even detect my GPU.
Solution :
- Update BIOS to A14 Version.
- Update all Alienware driver with DriverBooster application for instance. (common drivers doesnt have problem to updating)
- Installing DDU program (This application removing any current Nvidia/AMD driver from system).
- Disable Windows Digital Signature Enforcement (DSE).
- Disable Windows Defender and Windows Firewall temporary.
- Download newest Nvidia driver manually from website (search through dropdown menu).  
- Modding inf file by following instruction from http://null-bin.blogspot.co.id/2015/08/how-to-modify-nvidia-notebook-driver.html
- Deleting unnecessary folders from NVidia Driver folder ( https://www.techinferno.com/index.php?/forums/topic/10990-alienware-clevo-aftermarket-upgrades-driver-support-modded-inf/&page=64 ) 
- Run setup.exe as administrator
- And dang ! The Driver successfully installing like a charm !
And if you want to OC your 980M GPU you can flash modded vbios from Prema. (not necessary for normal use)
So now my Windows and all my Driver are up to date.
My Alienware can run smoothly now.
I think thats all,
Regards