Splitgate AW Weapon Giveaway
About the game:
Splitgate is a free-to-play multiplayer first-person shooter video game developed and published by 1047 Games. The game revolves around Halo-inspired sci-fi combat in battle arenas where players can create wormhole portals between two points on the map that have been compared to those of the Portal series, and fire weapons or travel through those portals.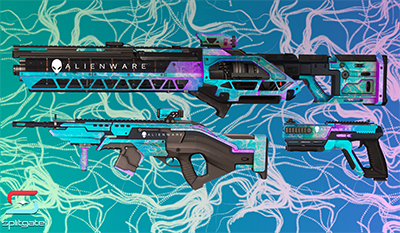 Wie bekomme ich dein Giveaway?
2. Click the "GET KEY" button.
3. Launch Splitgate on Steam
4. Hit escape in the main menu
5. Redeem DLC Code
6. Enter code